Sydney Metro – Victoria Cross Train Station
---
Sydney Metro – Victoria Cross Train Station (in progress)
Sydney Metro's Victoria Cross Station is an underground station, about 31 metres below ground level. It is located in the heart of the North Sydney business district and has access points at both its northern and southern end and an island platform at the core. Along with a 42-storey office building, the development includes public plazas and retail spaces, to accommodate the growing urban density of the area. It will deliver a public legacy that transforms North Sydney, integrating place, metro and office building into a holistic shared precinct for the future.
Configuration of the vertical transport within the station, as well as consistent and clear material choices means the customers will be able to easily navigate their way around without the visual clutter of unnecessary signage. A key feature of the new development is the impressive curved ceiling which is composed of 7,000m² of durlum bespoke S7 metal ceiling panels. The durlum ceilings span from the entrance to the passageways/adit and throughout the grand cavern, creating a beautiful flow and stunning finish.
durlum was selected as the best solution due to its complete design flexibility, and superior end-to-end support and technical advice. One of the initial design considerations that assisted the project from day 1 was durlum's foresight to work in conjunction with Network to provide a locally manufactured and designed subframe system which could incorporate all of the seismic design requirements as well as providing a suitable interface for the durlum systems. This also assisted the works and installation program by way of reduced lead times and production flexibility. Another important aspect of the overall and ongoing design has been the co-operation between the durlum and Foxville (installer) design teams to find the best solution and outcome for these bespoke panel systems.
---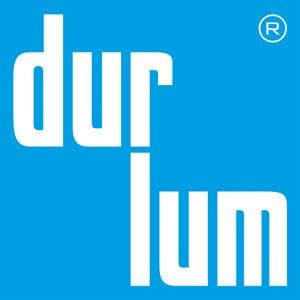 Architect:
Cox Architecture
Contractor:
Foxville Projects Group
Completed:
Expected completion mid 2023
Product info:
durlum bespoke designed S7 curved metal ceiling and wall cladding