Sydney Metro – Gadigal Railway Station
---
Sydney Metro – Gadigal Railway Station
(in progress)
Located in Sydney's CBD, Sydney Metro's new Gadigal Railway Station (formerly Pitt Street Station) will help make Sydney more livable and connected. The integrated station development features a 250 metre long underground station deep below Pitt, Park and Bathurst Streets that incorporates two independent entries located off Park Street and Bathurst Street. Acknowledging the Gadigal people, the original custodians of the land around Sydney's CBD, and reinforcing Pitt Street as a key hub in the heart of the city, it will connect customers using Sydney's retail core and the expanding commercial and mixed use areas of the southern CBD.
From the entrance to the platform the route is clear and easily followed, with high-quality materials used throughout to create a calm environment. Transitioning like a cobra from the passageways to the platforms, the ceilings flow beautifully, perfectly combining the 5,000m² of durlum bespoke curved bronze bulkhead and white horizontal aluminium tube ceiling and wall linings.
Particular detail was required for the design of the curved sections, as the accuracy is critical. Each panel fits into the system to fulfil the architect's vision, especially on the curved sections where the platforms meet the passageways. This required ongoing co-operation between the durlum and Foxville (installer) design teams to find the best solution and outcome for these bespoke panel systems.
---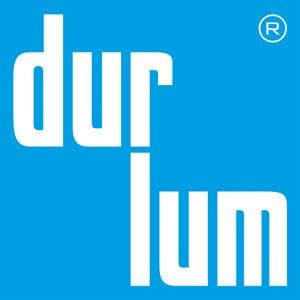 Architect:
Cox Architecture
Builder:
CPB Constructions
Contractor:
Foxville Projects Group
Completed:
Expected completion mid 2023
Product info:
durlum bespoke designed metal ceiling