Why recladding is important?
Recladding refers to the upgrade or replacing of the external façade cladding of a building. This is often initiated for the following reasons:
Updating and modernising a building/apartment block.
Improve energy efficiency
Non-compliant cladding being identified – most often replacing combustible cladding with DtS non-combustible cladding.
Upgrading a building's façade can change the overall look and appeal of a building and is one of the best ways to increase its value. This is why when considering recladding it is important to also consider the quality, durability and aesthetics for your .
Paths to facade compliance
Ensuring a buildings safety is priority when it comes to recladding. To be a compliant façade system any material used must be 'Deemed to Satisfy' (DtS) by the BCA. Here we outline the simplistic overview of the three different pathways to cladding compliance:
Verification Method CV3
With this method, the entire wall system undergoes a full-scale facade test to assess the level at which fire would spread along the building. If a wall system can pass the test requirements outlined by this method, they will receive an EW classification. The wall system must meet the Australian standard AS5113. AS5113: 2016 Classification of external walls of structures based on reaction-to-fire performance is a standard that outlines the criteria for classifying exterior walls of buildings.
Deemed to Satisfy (DtS)
Under these conditions, a product can be deemed Non-Combustible through a series of demanding small-scale, laboratory-based performance tests. These tests determine the safety of a product and rate of flame spread if a fire occurred.
Performance Assessment
This method entails a facade-specific evaluation by a fire engineer. They will decide if a building meets compliance regulations based on the exterior's full-scale tests. A building can pass the assessment if the facility meets the performance requirements set out by the fire engineer.
| | |
| --- | --- |
| | |
Compliant & most tested recladding material
In the Australian building environment recladding is not just about improving the appearance of a building it has become an essential requirement for compliance and sustainability/energy efficiency. At the centre of Network Architectural's recladding solutions is Mitsubishi ALPOLIC™ NC/A1, it's the safest and most versatile aluminium cladding on the market has the relevant compliance and approved for use on Project Remediate NSW making it the best choice for your recladding project.
Scientifically proven to be the safest aluminium facade product in real life fire tests around the world, Mitsubishi ALPOLIC™ NC/A1 was introduced solely for the Australian market and is deemed to satisfy (DtS) within the building code under the criteria of C1.9 (e) (vii) of BCA2019 which can be used wherever a non-combustible material is required. It has also achieved the A1 classification as per EN13501-1, widely considered to be one of the most stringent fire tests in the world.
Recladding in NSW – Project Remediate
If you are looking at recladding a class 2 residential apartment building in NSW, you can register with Project Remediate a voluntary (opt-in) program to replace flammable cladding. For eligible buildings it offers a 10-year interest-free loan and assistance from industry experts. Financial support is also available for eligible building owners. It will ensure you end up with a replacement cladding that is certified, safe, long-lasting and insurable.
Mitsubishi ALPOLIC™ NC/A1 ticked all the boxes and passed all CPSP testing criteria and is approved for use on Project Remediate. Learn more about the testing process here.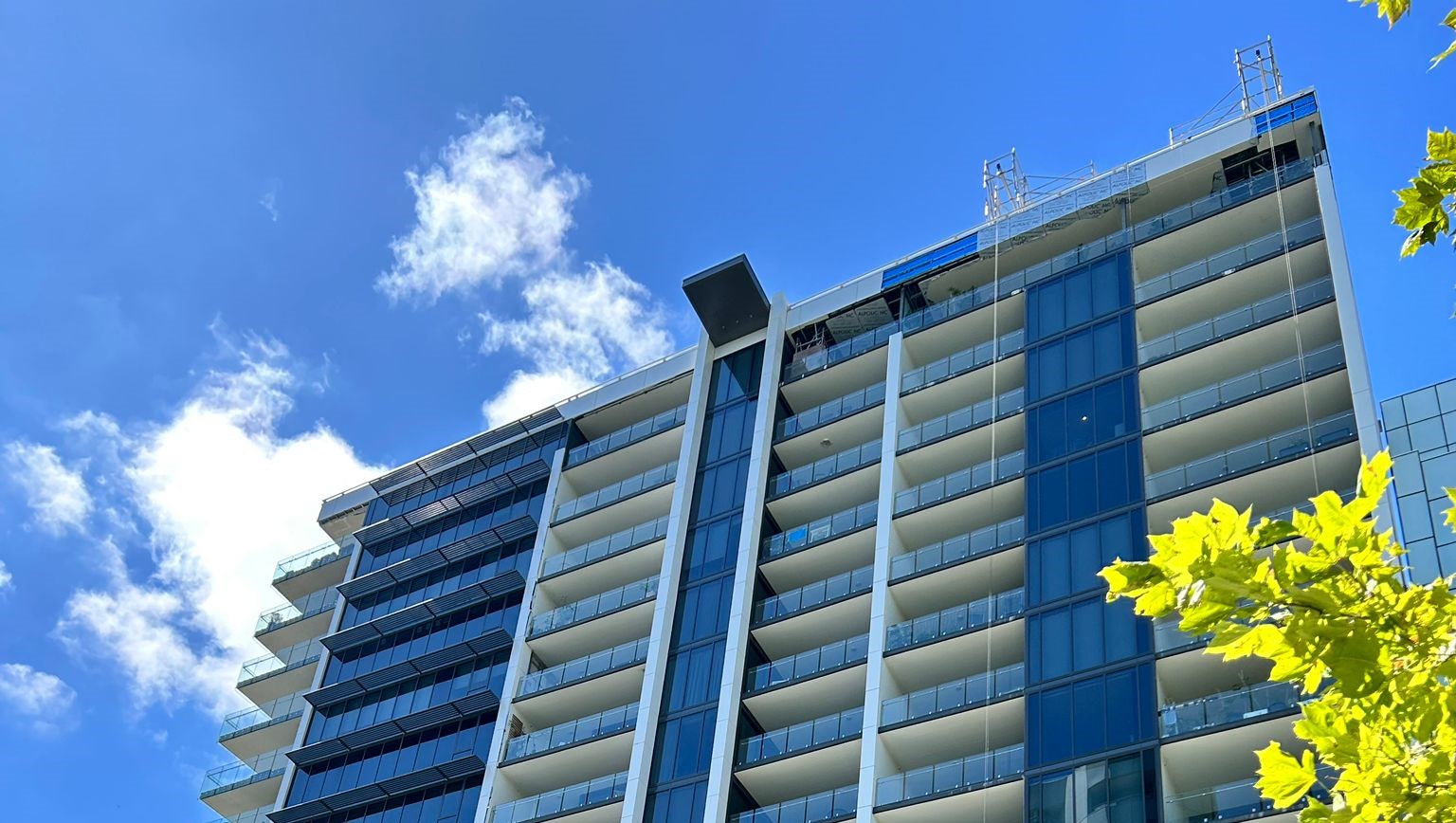 Why it's the number one choice for reclads, what our customers say
It is particularly recommended for building projects where a very high level of fire protection or the use of non-combustible façade materials is required. In our non-combustible recladding case study, ALPOLIC™ was the recladding product of choice for the following reasons:
Ability to match existing colours so aesthetics weren't compromised.
Warranty – The industry-leading 20-year full-cover unconditional warranty that was backed by a globally trusted manufacturer and not a local distributor.
Durability – The paint finish and longevity of ALPOLIC™ is exceptional, it requires no cleaning schedule to maintain the warranty and has been proven in Australian conditions for over 30 years.
Most importantly, the extensive local and international fire testing Mitsubishi has conducted on ALPOLIC™ NC/A1 well and truly exceeds the Code requirements.
Durable, yet stylish recladding
While compliance and safety are the utmost importance in a recladding project, aesthetics and durability are often what will increase the value of your property. ALPOLIC™ NC/A1 has superior flatness to ensure no oil-canning and has the largest selections of colours and finishes in the market. All backed by rigorous testing for fire-safety performance and durability under Australia's weather conditions.
Featuring Lumiflon FEVE coating technology to maintain depth of colour and UV, hail & corrosion resistance. It is a no-maintenance aluminium cladding with a superior finish. In fact, with ALPOLIC™'s Lumiflon FEVE coating technology and rigorous testing we're confident that it is one of the most durable, high-quality cladding materials on the market.
For extra peace of mind, it's backed by a 20-year, unrivalled full-cover rectification warranty, including materials, labour and rectification costs that requires no cleaning to maintain the warranty.
The sustainable recladding choice
When it comes to selecting recladding material for your façade it is increasingly important to pick a material that has less impact on the environment. ALPOLIC™ NC/A1 is the only product with an Environmental Product Declaration (EPD) produced by GECA and is manufactured in an environmentally conscious manner. We are proud that our product boasts the following environmental aspects:
Has an Environmental Product Declaration (EPD) produced by GECA.
ALPOLIC™ and its affiliated materials are 100% recyclable.
Produces 300% less CO2 emissions during manufacture than 3mm thick solid aluminium.
ALPOLIC™ NC has over 500% lower heat transfer than solid aluminium = less energy consumption.
Production plants of ALPOLIC™ are compliant with ISO14001, and also designated as a wide district industrial waste disposal facility. Therefore, they can take back scraps from customers for recycling in our facilities under the proper operating standard.
Being the gold standard in DtS non-combustible cladding and the safest product of this kind in the world with such an outstanding sustainability profile, it's no wonder Mitsubishi ALPOLIC™ NC/A1 continues to be go-to for specifiers who require the best in non-combustible re-cladding.
How can we help with your recladding project?
Network Architectural not only offers the most tested, sustainable DtS non-combustible recladding product with an unrivalled 20-year full cover warranty, we also have a team of dedicated experts at the forefront of providing up to date guidance and advice. We work with accredited fabricators and installers and can provide technical expertise in order to achieve the best outcome for your project no matter how big or small.
Our highly experienced team will work closely with you at all stages of your recladding project from initial advice, project management through to project completion.
For advice or guidance on your recladding project contact us today.