NSW Parliament House Reclad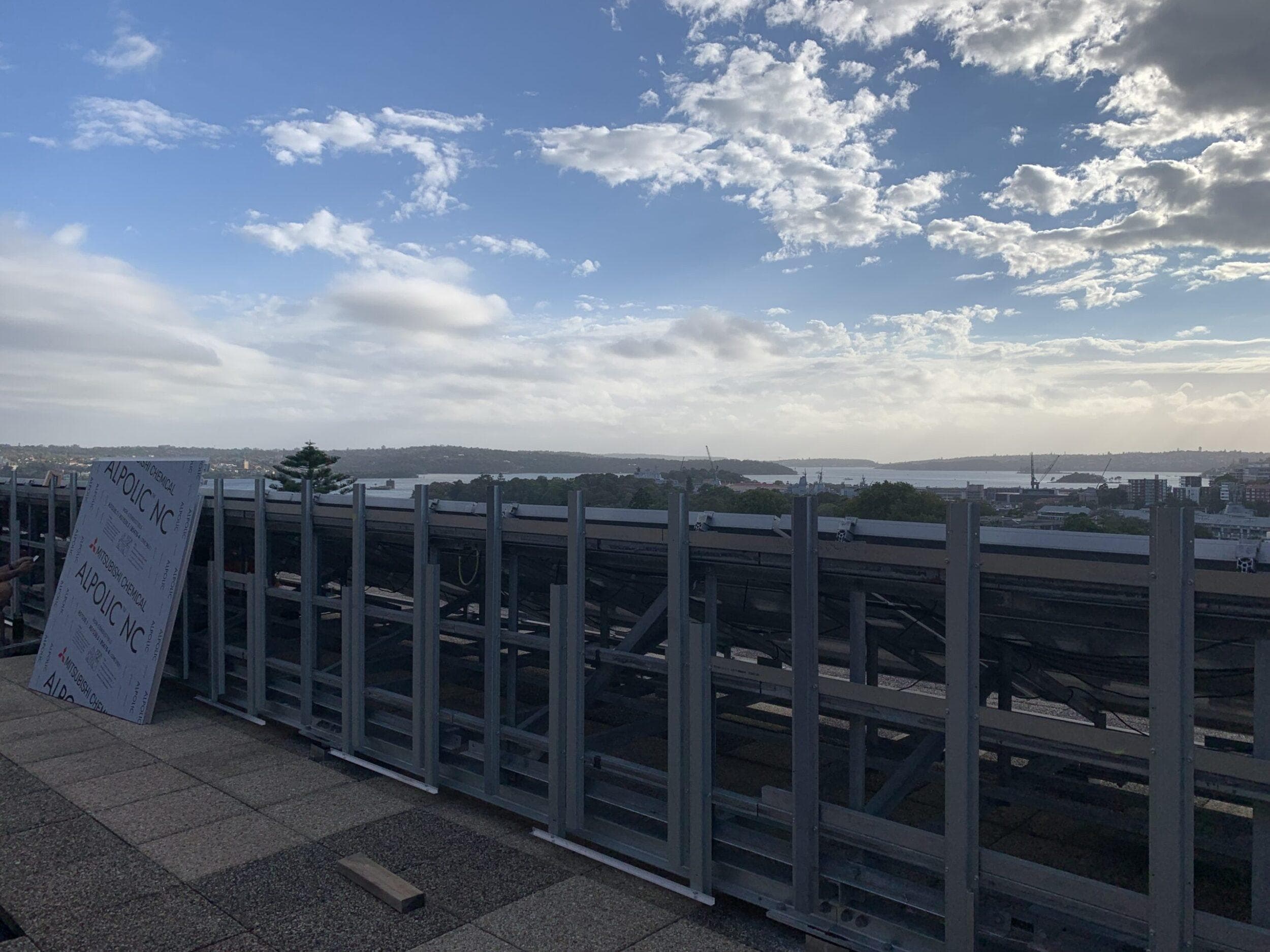 ---
NSW Parliament House Reclad
NSW Parliament House is a complex of heritage-listed buildings on Macquarie Street, Sydney where the NSW Parliament resides. In 2022, the building underwent a refurbishment and as part of the project, the highly flammable and dangerous polyethylene filled (PE) combustible cladding on the rooftop had to be replaced with a safer, non-combustible alternative.
It was crucial that the replacement product be able to accommodate a range of weather conditions that the roof surface is exposed to, as well as require little to no maintenance because accessing the panels would be a challenge. It was also important for the new cladding to fit in with the overall aesthetic of the exterior and match the existing colour of the building for a consistent look. 
Mitsubishi ALPOLIC™ NC/A1 was recommended as the perfect fit. It's a fire-safe, fully compliant, aluminium composite cladding composed of a non-combustible mineral core containing zero polyethylene. With the largest selection of colours and finishes on the market, it could easily match the building's aesthetic, and, due to the superb Lumiflon FEVE paint technology, the cladding is exceptionally resistant to weathering, UV radiation, corrosion and colour fading.
Along with its outstanding fire safety and durability credentials, Mitsubishi ALPOLIC™ NC/A1 offers a 20-year full cover warranty, which includes rectification costs for material failure. Sustainability was also a priority concern for the project. ALPOLIC™ has an Environmental Product Declaration (EPD) produced by GECA, validating its status as an efficient cladding material, reducing not only maintenance costs and resources, but also building energy consumption.
To learn more about this project, read the case study here.
---
Architect:
Brewster Murray
Product info:
Mitsubishi ALPOLIC™ NC/A1 in Champagne Metallic