Marina Bay Sands, Singapore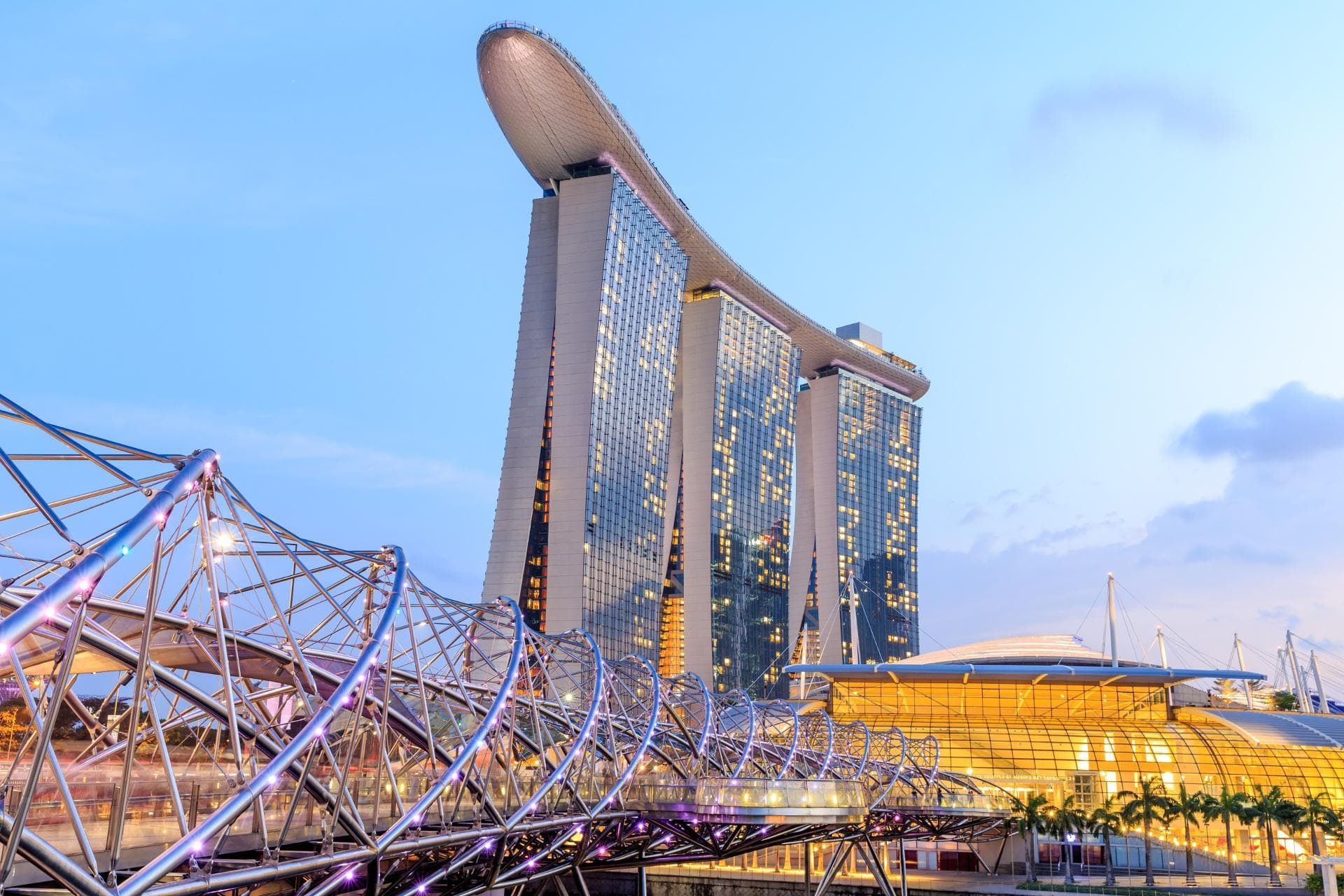 ---
Marina Bay Sands, Singapore
Marina Bay Sands is one of the world's most recognisable skyscrapers located in the heart of Singapore's Marina Bay downtown district.
The building design is inspired by a house of cards; two playing cards are leaned against each other to form a triangle and a flat of one's hand is placed which exerts a little pressure, leading to bending the card inwards, not much, but just enough to produce some irregular and highly expressive curves.
There were tremendous structural and construction challenges, one being the very exposed hull shaped "belly", where extensive wind testing and modelling was required. Originally, the hull-shaped belly of the park was designed as a pure toroid, it was then further shaped to streamline the cross sections of the building.  Using a computer script it was regularised and panelised, triangulating the facade into simple shapes. 
Over 9,000 panels (55,000 sqm) of ALPOLIC™/fr were selected for the "belly" which enclose the mega trusses that bridge the three towers at the 55th story. ALPOLIC™/fr uses Lumiflon FEVE coating technology, which guarantees exceptional durability, aesthetics and performance, essential for such an iconic building.
---
Architect:
Safdie Architects
Product info:
Mitsubishi ALPOLIC™/fr in White, Silver Metallic and Custom Metallic